Couple$ And Finance$
Stop fighting over finances. Get in harmony with each other.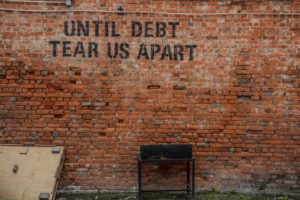 Getting married changes your finances but you don't have to fight over it.
Aren't you tired of fighting over how the money is spent?
Stop it…unless you like to fight.
Every couple needs a gameplan whether you're married or living together.
Dr. Dave will guide you through a simple system for:
organizing your finances

paying off debt

saving money

building wealth

managing financial fights
What would you fight over if you weren't fighting over the money?
"He who controls the money controls the relationship." Money represents power and control and is the source of many fights. Most couples don't share their meaning of money because they don't know their own meaning of money.
Don't let money be the source of your fights when there's a simple solution available.
Sign up now!
Course Content
Total learning:

9 lessons
Time:

2 hours
Instructor
Dr. Dave Jenkins, DMin, LMFT is a marriage and family therapist in the Northern Virginia area; retired US Army counselor/medic. He's the founder of Fredericksburg Relationship Center. He's been married to the same woman for more than 30 years and has four children, a daughter-in-law and son-in-law.